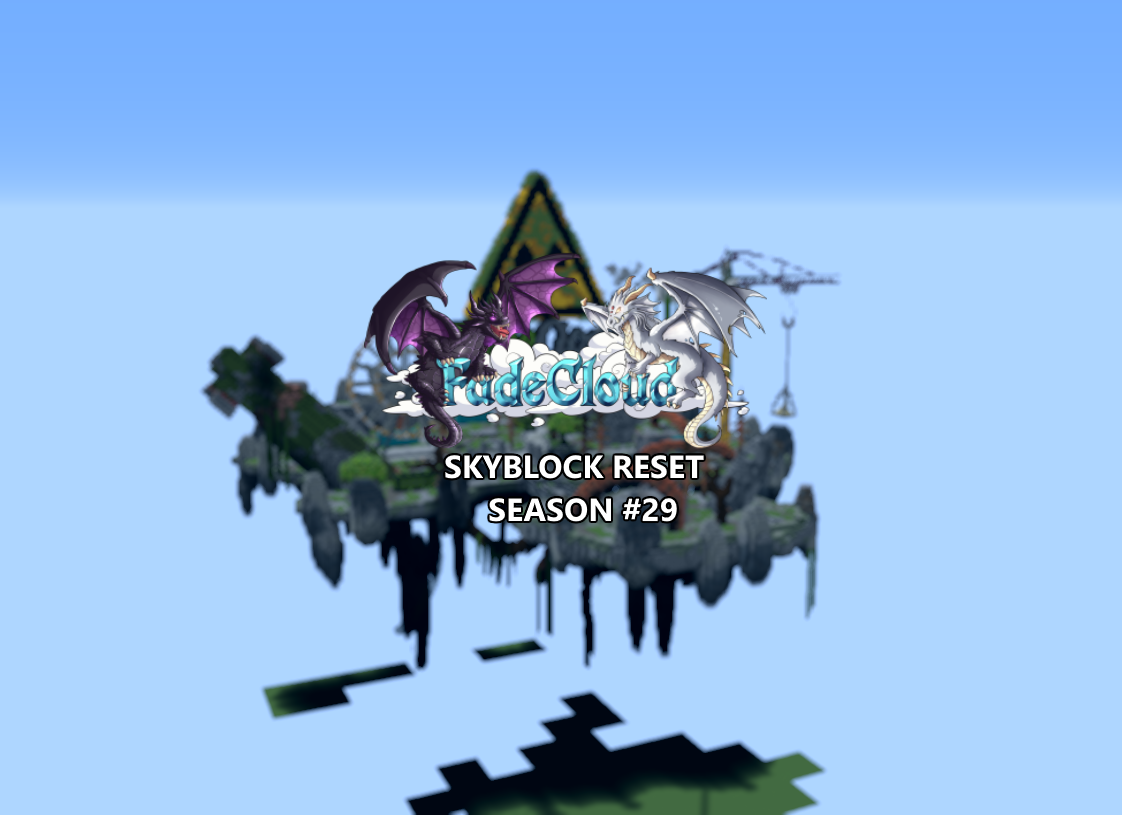 Hello Faders,
After countless hours of updating and working with the team we are proud to release our brand new Skyblock Season!
---
RESET TIME: 4 PM EST - July 2nd 2022
Click Here to view the time left until reset!
---
Spawner Changes
We've decided to go back to the old spawner stacking system (the one where you don't have to purchase them in the spawner menu itself).
Island value won't stay throughout the entire season, each week island top will get reset. Not only will the value reset, we're also giving different spawners value to replace the spawners from last week. This means all the spawners you had the week before won't give value towards island top anymore but are still usefull for money!

Level System
We've added back the level system. Increase you level by grinding spawner mobs, mine and kill mobs in the mineshaft and by fishing!
This level system will scale your progress during the season.
Pet Level Changes
Leveling your pets will only be possible with pet food from now on. Pet food will be available in different features such as pass, fishing, mineshaft rewards, crates and enchant.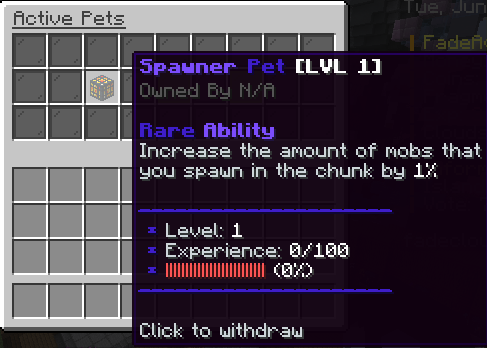 New Pass System
We're introducing a new pass system where you'll be presented quests to complete in exchange for Pass Tokens! You'll be able to spend them on pass rewards. Completed all the rewards? Take a look at the Pass Shop!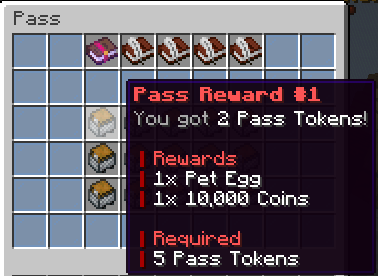 More Enchants
When we reset skyblock we have to add more and better enchants... so we did!
Coin Finder
EXP Finder (Armor)
Greed Booster
Dragon Burst (Crops)
Crop Fortune
And more!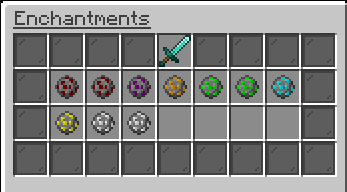 ---
Other Changes
New spawn.
Revamped Crates.
Buffed Transfer.
Buffed mob coins.
Nerfed minions
Revamped Economy
Removed envoys