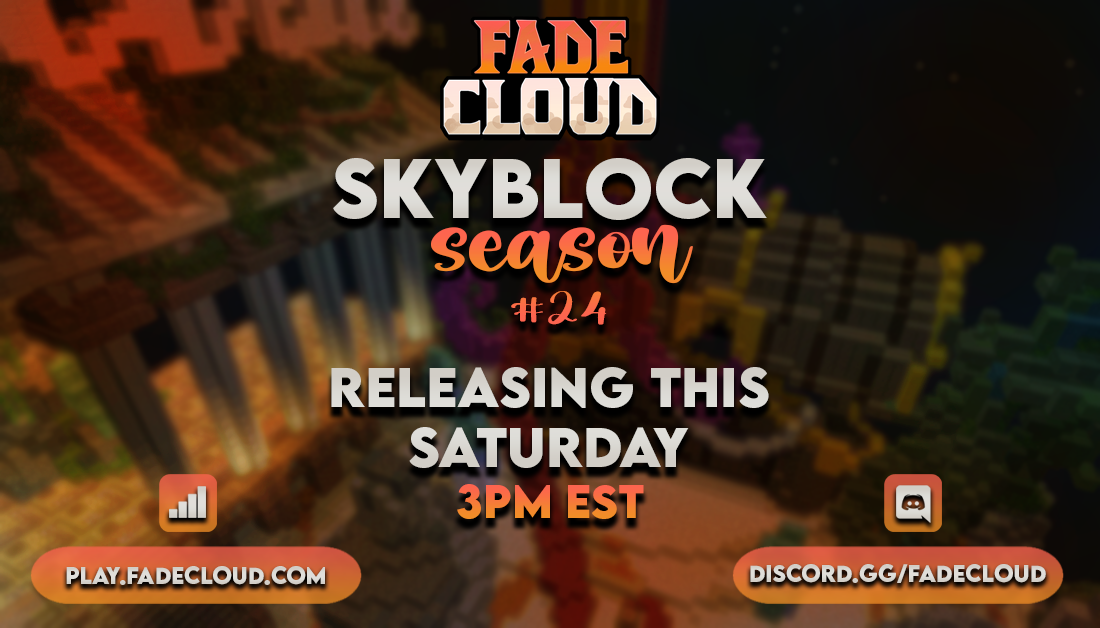 Hello Faders,
After countless hours of updating and working with the team we are proud to release our brand new Skyblock Season!
---
RESET TIME: 3 PM EST - November 27 2021
Click Here to view the time left until reset!
---
IChest
We bring you the infinity storage chest. You will be able to hold as many items as you want and then sell them with a click of a button. All items will be collected within the chunk like chunk collectors.


Rotation Coin Shop
We're introducing a new shop section that will rotate its items every 12 hours You can view this section in /transfer! we added goodies such as monthly keys & robots!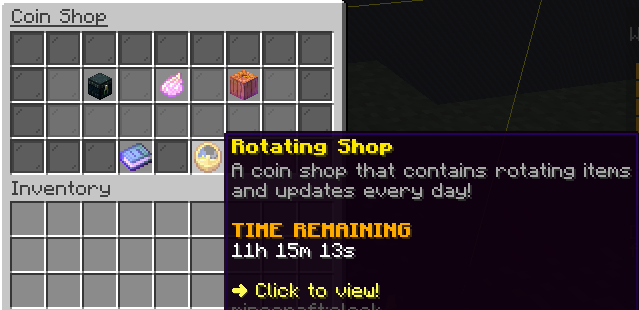 Harvest Hoes
A new way to collect and make money will be with your harvest hoes. Every player will receive one when they log in for the first time. These will make you a lot of money when you farm netherwarts! You can also upgrade your harvest hoes to make them even better.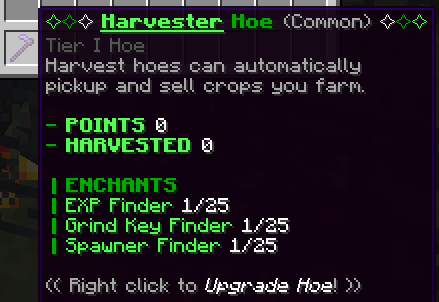 Tool Abilities
Every tool will now have an ability that you can upgrade with experience. Similar to how prisons has enchants but for skyblock. We will start off with only swords and increase the amount of tools as the season goes.
You will be limited by the amount you can enchant depedning on your tool level.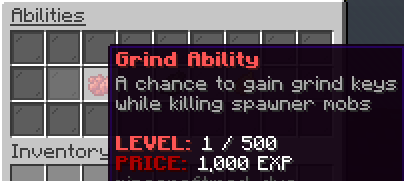 Pets
Pets were super difficult to level up, especially when you are a higher level. We heard the community loud and clear & made all pet leveling through killing spawner mobs. The more mobs you kill the more pet XP you will receive!
Likewise, we changed the mineshaft requirements for pet slots. They should be a lot more balanced now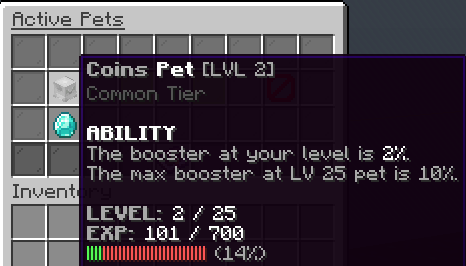 Robots
We removed the level cap on money robots because we feel as if they're super under powered and that the more you have as the season goes will not hurt. However, we added a 12 hour max timer for how long robots work for between collecting so make sure to collect your robots once every 12 hours!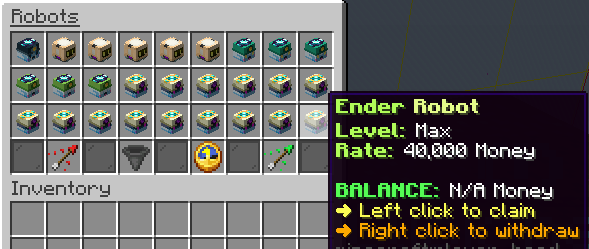 Other Changes
New spawn
New PvP Arena
Crates small changed made
Lucky keys renamed back to grind
Better auction house system added
Spawners are now killed 1 by 1
Added more balances to the game play
Fixed performance
Mineshaft leveling made a little easier
Old mineshaft pass added
Made fuel drop from mineshaft ores
Economy slightly more balanced
‌‌
---
‌
Store: http://store.fadecloud.com/
Discord: http://discord.gg/fadecloud