Hello Faders,
Its the spooky season at last. This year we are here to celebrate & releasing our latest Halloween update along side cosmetics. Keep reading this post to find out more.
Halloween Candy
Gain halloween candy in various ways and use them in the candy shop. You can obtain halloween candy with the following:
Breaking Pumpkins - Every couple of pumpkins you break, you will gain 1 halloween candy. You are limited to 200 candy per day with this method.
Daily Quests - complete all your daily quests to get 100 halloween candy daily!
Activity - Stay online and enjoy gaining 2 candy an hour for free!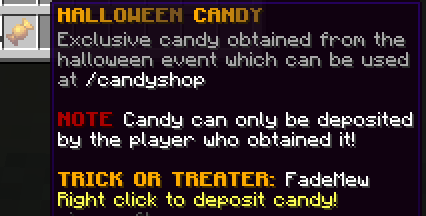 Candy Shop
Access the candy shop to receive some of the best items that the server provides. This includes crate keys, cosmetic keys (read below), titles and more!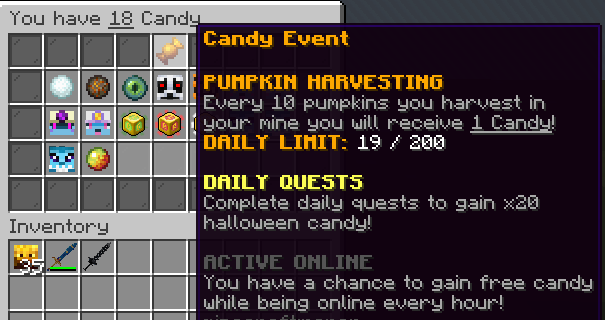 Cosmetics
With this halloween release, we think its the best time to release our new cosmetic system. You can now open cosmetic crates in /crates and you can purchase them at http://store.fadecloud.com/
You can view all of the cosmetics in /cosmetics & you can also view all the cosmetics you own in the same menu!
With the cosmetic release, we are giving a way a FREE Pirate Hat. You can claim yours with /claimhat!!!
Finally, cosmetics are permenent and will last forever! you will never have to worry about losing any of them. Cosmetics will override your current items so you do not need to unequip them!


Halloween Cosmetics & Spooky Keys
Every year we introduce spooky keys and this year you can get them again! Purchase them at http://store.fadecloud.com/ or in the candy shop!
We also added exclusive halloween cosmetics that will only last 14 days from this post! After the event is over, you will never see these cosmetics in store again!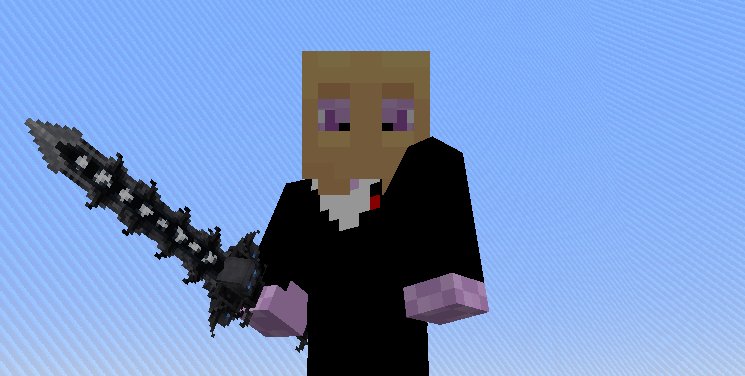 Happy Halloween from the FadeCloud team!