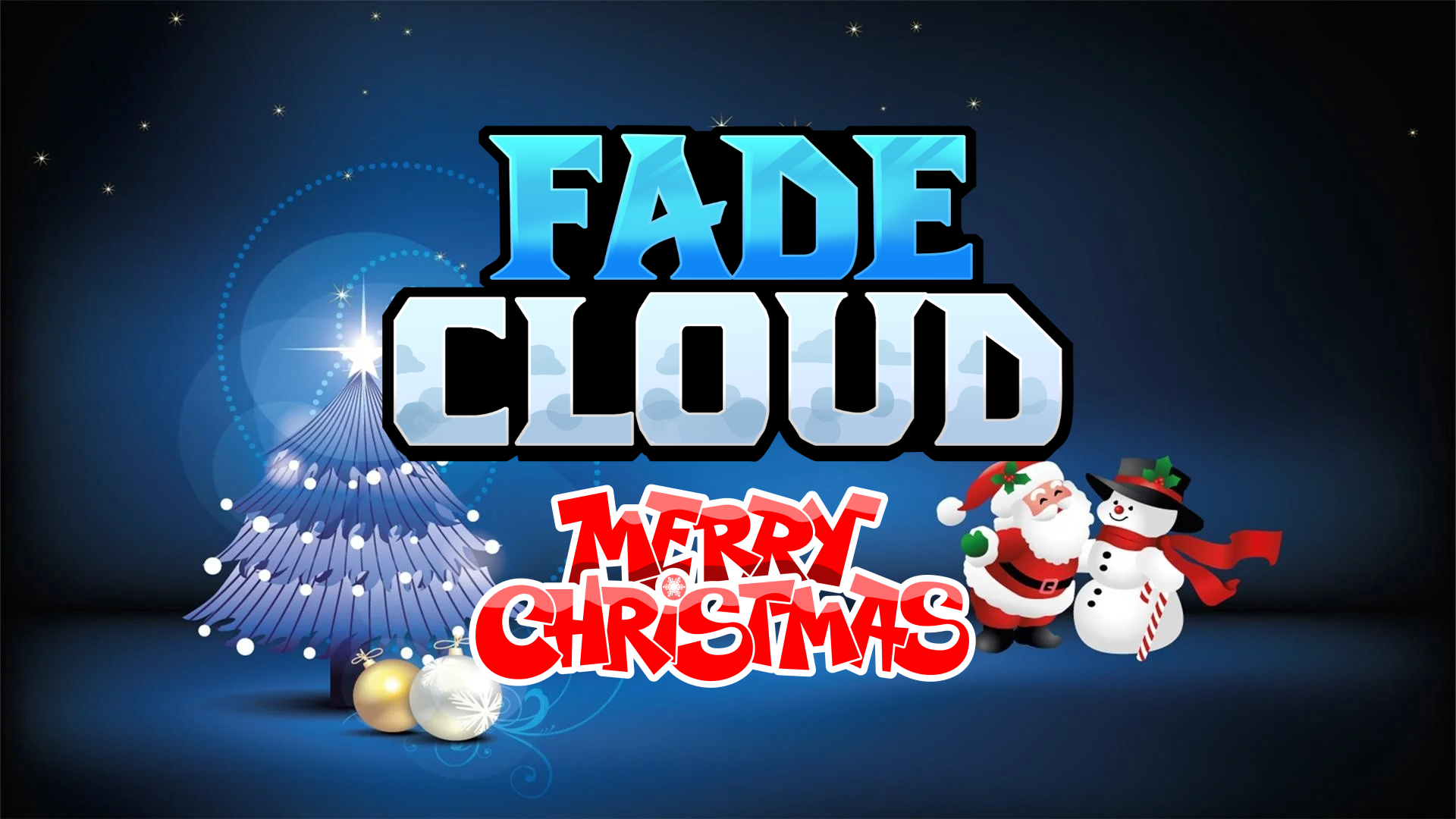 Hello Faders,
Its the xmas season at last. This year we are here to celebrate & releasing our latest Christmas update along side a new currency clouds. Keep reading this post to find out more.
Clouds
Clouds is the new premium currency on fadecloud. You can basically purchase everything that is on the webstore in-game with clouds. We implemented this system so that we have more control on what we sell.
You can always view the cloud store with /cloudshop
You can purchase clouds @ https://store.fadecloud.com/category/clouds-1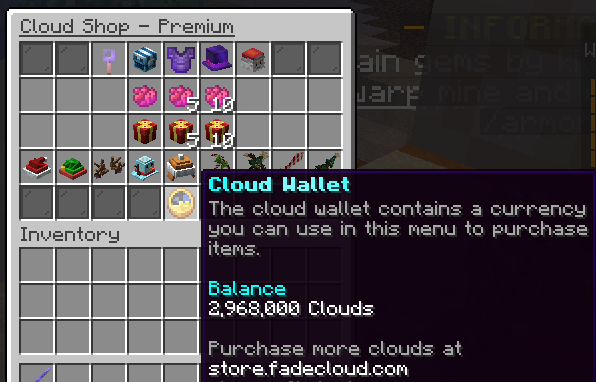 Santa Mew
Christmas is around the corner and santa mew is hungry.. players on the server can now mine or grind spawner mobs for cookies! Once 1000 cookies have been feed to santa (as a community), everyone who has feed him atleast 10 cookies will receive 1x Christmas Key for FREE!
Elf Gifts
Much like cookies, you can get free elf gifts from mining or killing spawner mobs. Elf gifts contain random rewards including very rare titles and all of the crate keys (Yes christmas keys aswell!).
Get grinding faders!


Christmas Cosmetics
New LIMITED TIME christmas cosmetics that will be in store for the next 7 days! You can view all of the cosmetics in /wardrobe and you can purchase these cosmetics in our brand new /cloudshop!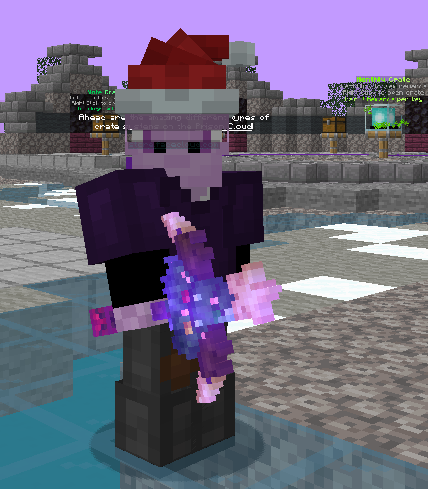 Christmas Keys & Loot Boxes
New Christmas keys & lootboxes have been added. You can get them at our webstore or the cloud shop! These keys have the limited time christmas gkit!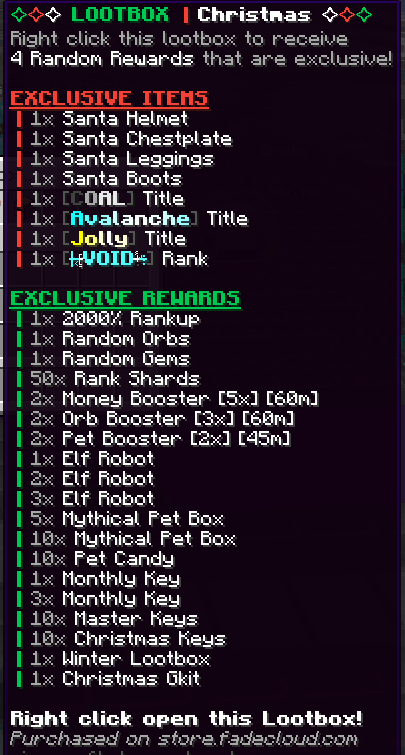 Happy Holidays from the FadeCloud team!